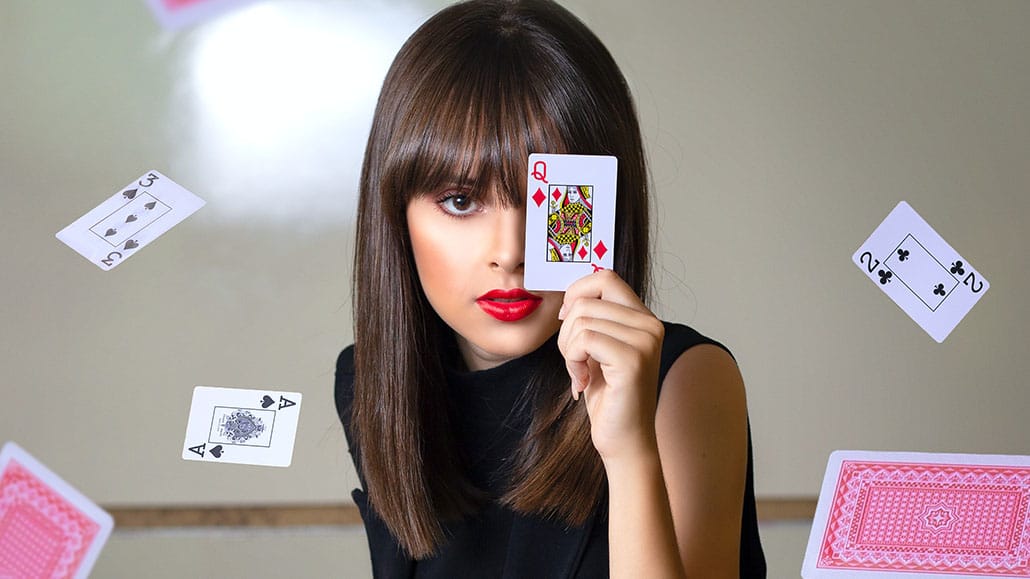 Gambling has been a big part of the human experience since the earliest times, so it comes as no surprise that quite a few movies were made on the topic over the years.
Today, I take a look at a few of the best casino and gambling-related movies that came out of Hollywood and try to pinpoint the very best casino movie of all time.
The casino related films covered all sorts of time periods and places. Of course, many of it takes us to places like Atlantic City, Monte Carlo, or Las Vegas and features interesting poker hands along with exciting scenes.
The journey will take us into the world of mafia and drama as well as some of the finest comedies out there.
Without further ado, let's start this journey through the best cinematographic achievements related to the gambling world. By the time we are done, you will have a full list of the best gambling movies of all time that you should definitely watch if gambling is your interest at all.
Top 13 Best Gambling Movies You Must See
13. Let It Ride (1989) – Gambling Movie With Ridiculous Comedy Elements
There are plenty of comedies about gambling, but Let It Ride is probably the most iconic film in history.
Richard Dreyfuss plays a cab driver who happens to come across a great horse race betting tip and decides to use it at the track.
However, the adventure does not end at the single bet made as Jay continues to bet and seemingly can't lose regardless of what he bets on.
While this may not quite be possible in the real world, the incredible scenario makes for some very funny scenes along the way.
Whether Let It Ride belongs on the best casino movies list is for you to decide, but we can guarantee that it's one that will keep you laughing for a very long time.
12. The House (2017) – Comedy Movie About Casino In A Basement
Gambling may be a serious topic in most circumstances, but The House is an absolutely hilarious comedy that is bound to make you laugh as you follow a seemingly normal American family on an extraordinary journey.
Will Ferrell and Amy Poehler star as the Johansens, a couple who lost their daughter's college scholarship at the last moment and are looking to make it right by any means necessary.
They decide to throw casino nights in their basement, and things get out of control really fast.
Anytime there is illegal gambling, the authorities and the criminals start snooping around, which's exactly what happens to the Johansens. The only thing missing from this whole mess is a Strip poker game, but the action quickly gets exciting.
Check out The House if you are looking to fall out of your chair laughing and enjoy as this quirky couple brings their mission to a successful end.
11. Ocean's Eleven (2001) – Action Packed Movie About Casino Robbery
Among the non-gambling movie fans, Ocean's Eleven may just be the most popular of all casino movies ever made.
Starring none other than George Clooney, Brad Pitt, and Julia Roberts, Ocean's Eleven is a heist movie, but one that happens entirely in Las Vegas.
Danny Ocean and his crew target three Las Vegas casinos this time around, and the action is packed with gambling scenes from start to finish.
The movie's first scene has the main characters squaring off at a poker table, and things only escalate from there.
Whether you like gambling or not is completely beside the point, as Ocean's Eleven is a blockbuster that can be fun for just about anyone.
Amazing acting, adrenaline-infused action, and hilarious comedy scenes make this one of the best gambling movies ever produced.
10. Croupier (1999) – Exciting Gambling Movie About Croupier's Life
We start the list of our top ten gambling movies with Croupier, which was the film that launched Clive Owen's career in many ways. This neo-noir picture features internal monologues common to noir detective films and an intriguing storyline.
The film follows Jack, an aspiring writer who takes a croupier job just to make ends meet.
However, the gambling world is more than Jack bargained for, and it soon becomes the center of his life. He quickly gets entangled in a web of lies and deceit that includes cheating on his girlfriend and planning a robbery of the very casino he works in.
While the movie's storyline may be exciting in itself, it is the characters in the focus of this picture.
If you enjoy delving into the thoughts and feelings of the protagonists themselves, Croupier is likely one of the best gambling movies you should have a look at.
9. Molly's Game (2017) – Amazing Gambling Film Based On Real Story
Another amazing casino and poker film based around a real story, Molly's Game, is the story of Molly Bloom, a former Olympic skier who decided to run high stakes poker games to make it big in this world.
The story starts with Molly's injury that eliminated her from sports competition and led her into the world of gambling.
Played by Jessica Chastain, Molly is portrayed as a brilliant and beautiful young female who knows how to capture the attention of men and do business.
Molly starts by running games for her millionaire boss but ends up going solo and starting her own games.
The whole thing spirals as the authorities get involved, and Molly is prosecuted for organizing an illegal gambling ring.
However, the journey is a remarkable one that will make you keep your eyes on the screen.
8. Maverick (1994) – Action Comedy Plus Poker Movie, what else you could ask?
Unlike the rest of the movies on this list, Maverick, starring Mel Gibson, Jodie Foster, and James Garner, is a lighthearted film that revolves around poker but has many funny and entertaining subplots.
It's one of those that you can watch regardless of how much you're into poker. It's simply a good action comedy with elements of gambling.
Bret Maverick, played by Gibson, finds himself needing an additional three thousand dollars to enter an upcoming winner-takes-all poker tournament. To make money, Maverick turns to only things he knows – gambling – and joins forces with Annabelle Bransford (Foster).
Maverick's efforts to get the cash he needs within the next few days lead the duo to many funny, exciting, and even dangerous situations, but the movie keeps its light and relaxed note all the way through.
You may be wondering why Maverick seems to make it to almost every list of the best poker movies even though it seems to be the least "poker-centric" of them all. But it is the great balance between poker, gambling, and everything else in this movie that makes it a good choice for a light Sunday afternoon viewing even if you don't know the first thing about poker.
7. The Grand (2007) – The Only Poker Comedy In The List
The Grand, a 2007 improv comedy directed by Zak Penn. The movie gathered a very decent cast of actors, consisting of Ray Romano, Woody Harrelson, Chris Parnell, Jason Alexander, Dennis Farina, and a few others.
The movie is about a group of players gathering to play in a 10,000,000 poker tournament taking place at the Golden Nugget.
One very interesting fact about The Grand is that the script was left open-ended, as actors were only given basic directions about their characters, and they played real poker on the set. There was no predetermined winner directed by the writer.
This one isn't for everyone's taste, which is clear from very mixed critics The Grand has received from the viewing audiences. The colorful group of characters entering the tournament is led by Jack Faro (Harrelson), a recovering drug addict with 74 failed marriages behind him.
This movie features a lot of poker, but it isn't as much about poker hands as such, but more about the idea of how a single tournament can change someone's entire life and anyone can win in one event.
The acting in the movie may feel like some are trying too hard at times, but it's not like we have heaps of poker comedies to choose from, so The Grand will have to do.
6. California Split (1974) – Movie About Poker and Gamblers Life
The main characters Bill and Charlie, who are played by George Segal and Elliott Gould, meet in a poker game and decide to follow a life of professional gamblers back in the 1970s in America.
This poker movie portraits how the degenerate life of gamblers can become and force you to think about the choices in your life.
They get into numerous interesting situations and counter many roadblocks on the way to their gambling dreams, and it might look like fun at the beginning. That being said, such a lifestyle requires many sacrifices and can quickly become a nightmare, which is perfectly shown in this movie.
Great directing and acting gives this movie a place on the list of the best poker movies. At times it almost feels like watching a documentary on the subject, and that is always a good sign.
5. High Roller: The Stu Ungar Story (2003) – Poker Movie With Extraordinary True Story!
Although some of the new generation players may not know about Stu "The Kid" Ungar, his name marked an era in the poker world.
Considered by many one of the best players to have ever lived, Ungar's career was abruptly stopped as he died at the age of 45, having won five WSOP bracelets up to that point.
High Roller: The Stu Ungar Story tells talks about the rise and the fall of "The Kid," from his early days playing gin rummy, over transitioning to Texas Hold'em, and dominating the game for many years, to his unfortunate demise.
There is plenty of cards being played in the movie, so that part is well covered, but The Stu Ungar Story is also worth watching to learn about his career and his demons that caused this career to end way before it should have naturally happened.
While some have criticized this film for "glorifying" degenerate behavior, it is simply an account of one person's life. While there is no doubt Ungar had a self-destructive personality, it takes nothing away from his poker greatness.
4. All In: The Poker Movie (2009) – One Of The Best Documentary Poker Movies For New Era
If you enjoy a trip down the memory lane, All In: The Poker Movie is well worth watching.
Unlike the rest of the films on this list, All In is actually an award-winning documentary directed by Douglas Tirola.
The film tells the story of poker, from its beginnings, over Moneymaker's epic 2003 win in the Main Event, to infamous Black Friday.
"All In" features many familiar faces, such as Antonio Esfandiari, Daniel Negreanu, Phil Hellmuth, Annie Duke, Chris Ferguson, Phil Laak, Moneymaker, and others. It is a detailed and interesting account of how poker came to be one of the favorite hobbies for the people in the US and across the globe and, for many, their way to chase the American Dream.
This film is equally worth watching if you're just a poker fan looking for a history "lesson" or a serious player, perhaps wanting to catch up with the events that led to poker becoming what it is today with plenty of software and professional players.
Certain parts of this poker movie, such as Moneymaker's account of his 2003 WSOP run or players' remembering the Black Friday, are particularly striking, and you'll walk away with some new insights about the game.
3. Molly's Game (2017) – One Of The Most Realistic Movies About Poker!
Molly's Game is one of the latest true poker movie to hit the big screens. Released in 2017, it is based on the true story of Molly Bloom, the "Poker Queen" who used to run private high-stakes games featuring some of the biggest Hollywood celebrities, businessmen, and professional players.
The movie stars Jessica Chastain, Idris Elba, and Kevin Costner, and shows the Hollywood adaptation of Bloom's life – from her young age as an aspiring Olympic-class skier to her eventual downfall for organizing illegal poker games.
For any true poker fan out there, Molly's Game is definitely on the must-watch list.
Although some of the scenes and situations in the movie feel a bit exaggerated, the overall script isn't half-bad. Writers got most of the poker stuff correctly, and even the game purist won't find too much to complain about.
As for everything else, while it may feel there are too much money and too much glitz all over the place, considering the profile of the people who were involved with these games, it's not all that hard to believe it all.
2. The Cincinnati Kid (1965) – One Of The Best Movies Like Rounders!
Although it is one of the oldest poker movies, The Cincinnati Kid is one of the best titles from this group. Featuring Steve McQueen and Edward G. Robinson, it is virtually a movie like Rounders of the past.
The fill tells a story about the young kind, played by McQueen, who embarks on a journey to prove he is the best poker player around, culminating in his match with Lancey Howard (Robinson), who holds the unofficial title of the best there is.
The game of choice in The Cincinnati Kid is the Five Card Stud, a variation that hasn't been popular for quite some time now.
Five Card Stud is played with five cards, the first card dealt face down, and the other four dealt face up.
The Cincinnati Kid takes place in 1930s New Orleans, and the writing is very good. As far as poker is concerned, it is hard to say how accurate the portrayal is since those games were rarely played with table stakes, and the rules were whatever players agreed to.
However, everything else in this film, including the ending, make it well worth a watch.
1. Rounders (1998) – The Best Poker Movie Ever!
If there is one poker movie that will find its place on the list of every poker player and fan alike, it must be Rounders. Released in 1998 and starring Matt Damon, Edward Norton, John Malkovich, and Gretchen Mol, Rounders was the first poker movie that made serious references to Texas Hold'em, a game variation that was about to take the world by the storm.
The movie tells a fairly simple story about the young gun Mike McDermott (Damon), who is dreaming about becoming a professional player and chancing his luck in Vegas.
Although a talented player, Mike doesn't quite have the concept of bankroll management, and he loses his entire role in underground high-stakes games against Teddy KGB (Malkovich).
After the setback, Mike promises to himself and his girlfriend (Mol) that he'll quit poker for good. However, when his friend Worm (Norton) gets out of jail and finds himself in dire straits, needing to make quick money, Mike goes back to the tables, and the duo embarks on an adventure filled with a lot of poker and adrenaline.
I won't spoil the ending here for anyone who hasn't seen the movie yet. There are not many movies like Rounders, so it is definitely worth the watch, and it is a great film that tackles important topics beyond just poker, such as friendship, loyalty, and the importance of believing in oneself.
As far as poker scenes are concerned, writers weren't paying that much attention to things like bet sizes and such. This is quite a common mistake found in most poker movies, but I don't feel this takes anything from the film – after all, it isn't a documentary or a beginners' course on how to play Hold'em.
Additional Movies About Poker That Did Not Made The List
Casino Royale – My Favourite Movie With Poker, But Not About It!
While it is hard to say that this movie is about poker, this game is undoubtedly an important part of the plot.
This is a movie from the legendary James Bond series, where Daniel Graig plays agent 007.
He has to play poker to stop terrorists from financing their operations and enters the winner takes it all tournament with $10.000.000 buy-in and a foe he has to beat.
This movie is full of action, beautiful women (namely Eva Green) and can offer 2,5 hours of fun! Quite a good deal, I would say.
Shade (2003) – Poker Movie Featuring 5-Card Draw
For those who prefer movies with more action and suspense thrown into the mix, Shade is a great choice.
The plot revolves around the group of hustlers who set up a high stakes poker game, but things don't quite go as planned and, all of a sudden, they have mob enforcers breathing down their necks, looking to retrieve their money.
Without going too much into the plot of the movie, Shade is a quality flick in all of its aspects, from the actors' performance, over cinematography, to poker scenes, which have been done surprisingly well.
Several unexpected plot twists might catch you off guard, and the story will keep you at the edge of your seat until the final scene.
Actual scenes showing poker being played are also quite entertaining and fairly realistic, which isn't all that common in Hollywood movies. All in all, it is a poker movie well worth a couple of hours of your time.
As you see, this list with the best poker movies gives you plenty of choices, so you should find something interesting for you. If you are more of a fan of reading, you can always grab a poker book and have fun in that way!
However, if you are just starting and want to learn actual strategy, you can get my free poker cheat sheets and instantly hit the tables with new knowledge so that you could win even more!